We are raising $35,000 and this is an opportunity for you to create something beautiful with us. Rewild Portland makes ancestral skills accessible to all people through our free skills series, low cost kids camps (with scholarships to boot!), and affordable adult workshops (with work/trade opportunities to make them even more affordable). We teach people wild living skills, connect them to nature, and restore native habitat all at the same time. There is no other organization that shares our core values, or is as effective as we are at what we do. With your help, we can take this vision to the next level. Donate today!
Rewild Portland is an environmental education focused non-profit organization serving Portland, Oregon and the surrounding wild and rural communities. Our mission is to create cultural and environmental resilience through the education of earth-based arts, traditions, and technologies. This mission comes to life in the form of educational workshops and programs, community-building events, and ecological restoration. Do you share our core values? [Find out here]
---
We are raising $35,000 to help us sustain our current level, and help us grow to the next.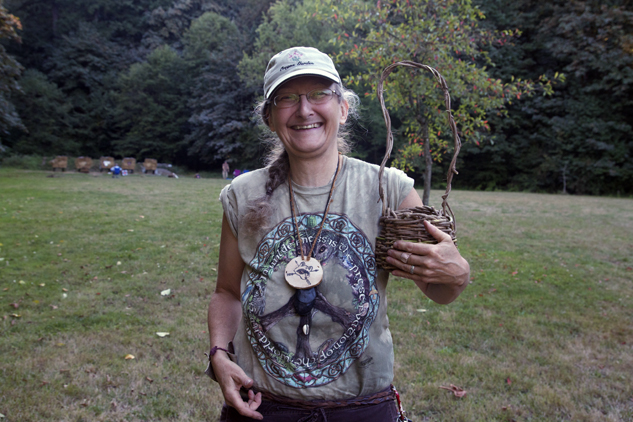 Rewild Portland creates resilience through affordable classes, free skillshares, and through enhancing the community of rewilding in Portland and the surrounding rural and wild areas. Support us and create a more resilient Portland and surrounding area. In order for us to continue to bring free and affordable education to everyone and to foster a community of resilience through rewilding, your support is vital. Your gift, regardless of size, will truly make a difference. Please seize the opportunity to contribute, build, and invest in Rewild Portland.Make a one-time donation to Rewild Portland.
The best way to help further the mission of Rewild Portland is to become a supporter. A large portion of our funding comes from individual donations. As a 501(c)(3) not-for-profit organization, your donations are tax-deductible.
Levels of Sustaining Support
Our levels of support follow the phases of forest succession.
$25 One Time – Seeds
Seeds move into barren rock and areas devoid of life. A donation of $25 can help us pay one month of our phone bill.
REWARD: No Reward
---
$5/month – Pioneer Plants
Pioneer plants are the first plants to move in after a disturbance. They help begin to build soil and hold remaining soil in place. They are annual plants, generally living only one year. A donation of $5/month will help us to stock creative supplies for our monthly free skills series and classes.
REWARD: Rewild Bandana
---
$10/month – Grassland
A grassland is the second stage of forest succession. After the annual pioneers create a base, the perennial plants, plants that live more than one or two years, move in and become established. A donation of $10/month will help us pay our part of our utilities for one month.
REWARD: Rewild Bandana + T-Shirt
---
$25/month – Shrubland
Shrubs, taller, more woody perennials, move into grasslands and begin to create a mosaic of cover for birds, larger mammals, and shade-loving plants. A donation of $25/month a year helps us to keep our costs low for our regular, tuition-based programs.
REWARD: Rewild Bandana + T-Shirt + One English Ivy Basket Class Voucher*
---
$50/month – Woodland
A woodland is a mixed young forest of many trees like Oak. Woodlands look similar to our parks. With a donation of $50/month we can pay all of our government filing fees.
REWARD: Rewild Bandana + T-shirt + One English Ivy Basket Class Voucer* and One Bow-making for Beginners Class Voucher*
---
$100/month – Mature Forest
Douglas Fir, Hemlock. With a donation of $100/month we can create promotional materials for our outreach campaign that will last us one year. This promotional materials are crucial to spreading the word about the important work that we do.
REWARD: All of the above rewards, plus a private, one-on-one day class of any skill that we teach.*
---
$250/month – Climax Forest
Ancient, old-growth Western Red Cedar forests in a mosaic of all stages of forest succession mark a climax forest.These various ecotones provide diverse habitat and create niches for maximizing biodiversity. With a donation $250/month we are able to pay for our insurance for the year. This insurance protects us and our participants. This is essential in providing a safe place for rewilding to occur.
REWARD: All of the above + a private class for you and 7 friends in any of the classes that we teach.*
---
$500/month – Force of Nature
The forces of nature transform and inspire these phases of ecological succession, forcing the cycle to start anew. These forces are what create the mixed habitats that make the climax forest healthy and diverse. For hundreds of thousands of years, humans have mimicked the forces of nature, tending the wild in such a way to blend humankind into this cycle. With a donation of $500/month we are able to pay for our staff coordinator position for organizing the rewild skillshares, and put money toward a scholarship fund for our paid programs.
REWARD: All of the above + 2 Private classes for 8 people.*
---
You may also mail a check to:
Rewild Portland PO Box 6582 Portland, OR 97228
---
REWARDS
*Rewards are presented after 6 months of recurring donations. All classes take place in Portland, OR. Fees include instruction only (no travel, etc.). Classes are subject to instructor availability. Certain classes have age restrictions.
Rewild Bandana:
Design by Little Gold Fox
---
Rewild T-Shirt
T-shirt designed by Liana Buszka
---
English Ivy Basket Class
See all of our different classes here:
www.rewildportland.com/educational-programs/english-ivy-bike-basket-class/
---
Bow-Making Class
More info here:
www.rewildportland.com/educational-programs/workshops/bows-arrows/
---
Private Class
---
Monthly Adventures for Supporters
All levels of our support are welcome to join us on our monthly day trips for members. Once a month, we take our supporters out of the city and into the more wild places around the Portland area. Some of these trips are exploratory hikes, some are foraging adventures, and others are a combination of both. Details for the hikes are available to members only, but the dates of the hikes can be seen on our Calendar.
Campout for Supporters
Every August we hold a weekend campout for our supporters. This is an opportunity to work on crafts, share stories and otherwise connect with like-minded folks, free of urban life's distractions and in an intimate setting.
---
The Raccoon Observer
The Raccoon Observer is a bi-annual newsletter and activity booklet. Inside the Observer you'll find simple how-to guides for things like foraging wild edibles and paleo diet recipes, activities like rewilding crosswords, jokes, philosophy of rewilding, artwork from rewilders, updates on Rewild Portland, and other fun and informational stuff! Check out our first issue below to get an idea of what to expect in the Raccoon Observer.
What else you can do:
• Help us spread the word...
Make sure everyone you know – friends, relatives, business acquaintances –hears about this great opportunity to support a cause they may care about. Tell them why you value Rewild Portland, and ask them to join you in supporting our organization and our mission.
www.facebook.com/rewildportland
www.instagram.com/rewildportland
www.twitter.com/rewildportland
• Join Our Mailing List
To stay in touch about our programs, join our mailing list and like us on Facebook. We send out one e-mail a month as a reminder for our monthly Rewilding Skillshares along with a brief update about upcoming programs.
• Come to our free, monthly Rewild Skill-Shares
This provides a casual introduction into who we are, what we do and why. Start building social capital here. Skill-shares occur on the last Saturday of every month. Join our mailing list or like us on facebook to stay up to date on when and where they will be held. Read more about our skillshares [here].
• Take a Class
Check out all of our up-coming workshops [here].
• Volunteer
We have many opportunities for volunteering. Check out our volunteer page for more details.
Your support is much needed and greatly appreciated.
---