AM 760's Warrior Foundation Radiothon
The 2016 Warrior Foundation - Freedom Station Radiothon happened on Friday, December 2nd on AM 760 KFMB beginning at 6am PST.
A BIG THANK YOU to all who donated, including our sponsors, for making this holiday season much brighter for our wounded men and women serving our country.
The live, 12-hour on-air event is dedicated to raising money to help our injured warriors, many of whom are going through rehab here in San Diego. Through the generosity and kind spirit of our community, the Radiothon has raised nearly $14 million since 2004 to help send military heroes home for the holidays.
In addition to sending our warriors home for the holidays, The Warrior Foundation/Freedom Station helps transition our military men and women back to civilian life.
PLEASE DONATE TODAY!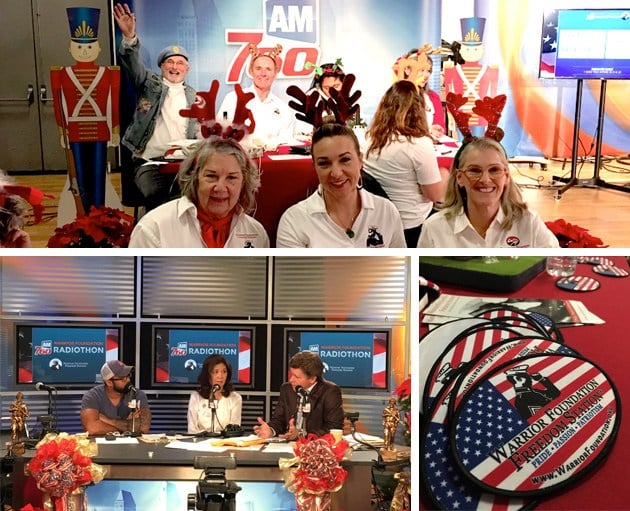 Learn How Your Donation Helps
Click Here or the image below to watch ALL the 2016 Warrior Foundation - Freedom Station Radiothon interviews with the special warriors who have been helped.

From a previous Warrior Foundation Radiothon segment, Mike Slater also had the opportunity to talk with some warriors who have benefited from the AM 760 Radiothon in years past. Click on the warriors below to watch and listen to their stories and see how your donation can help.